Celebrating the beautiful, versatile Whippet
The elegance, temperament, and athleticism of the Whippet drew me in when I was first searching for my ideal companion dog in 2012.  At that time, I had my eyes set on "just a pet", and those words still make me smile!  After graduating college, I was given the contact information for Gail Boyd, of Ableaim Kennels fame, in regards to a young adult Whippet bitch, Mimi, and everything seems to have snowballed from there!  Mimi went on to complete her AKC GCHB with multiple group wins, finished Top Twenty breed ranked in 2014, collected 15+ performance titles and certificates, received her Champion Award of Versatility from the AWC and earned her Register of Merit from the AWC based on the accomplishments of her only litter.  I was hooked!
I have been very fortunate to be able to learn from many successful in the dog community in the time I've been involved with the breed and am forever grateful to more people than I could quickly name.  To all those who have shared their knowledge and experience with me, thank you. 
– Cydney Petit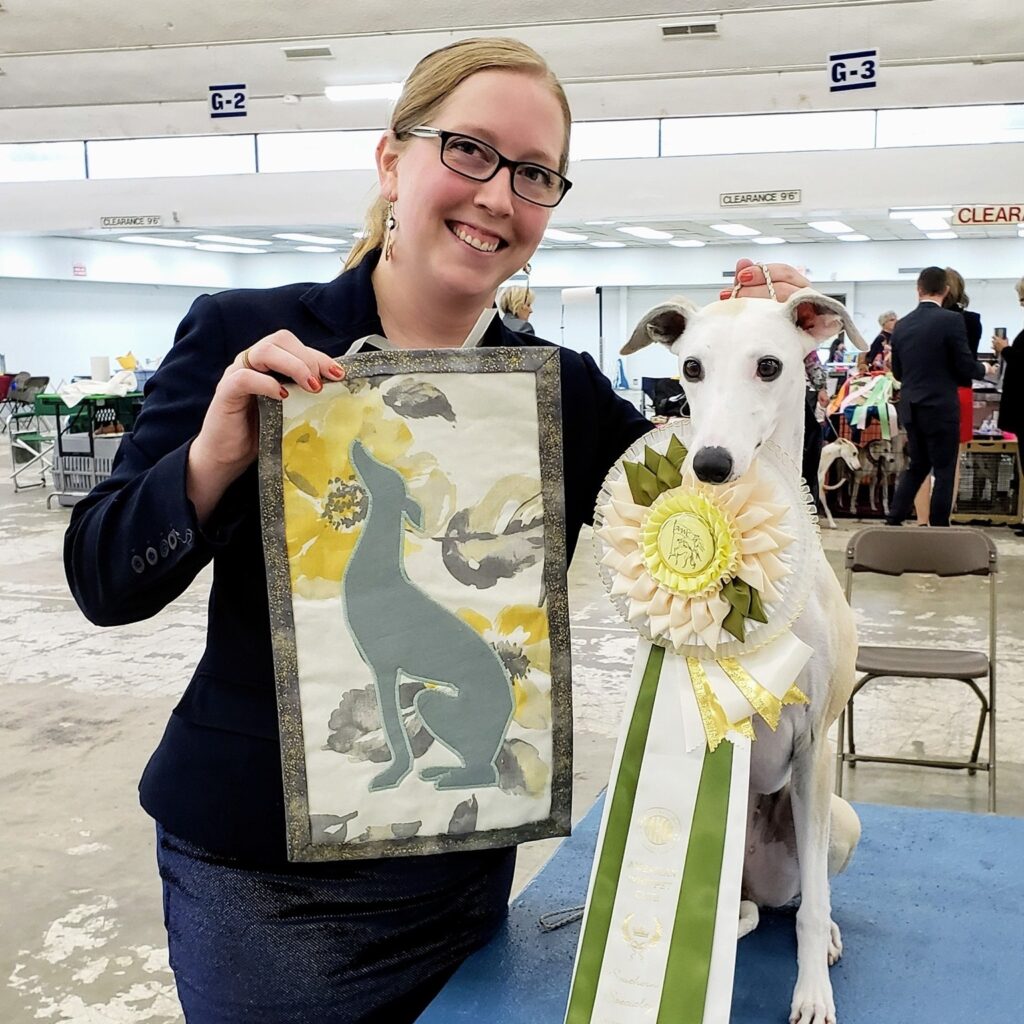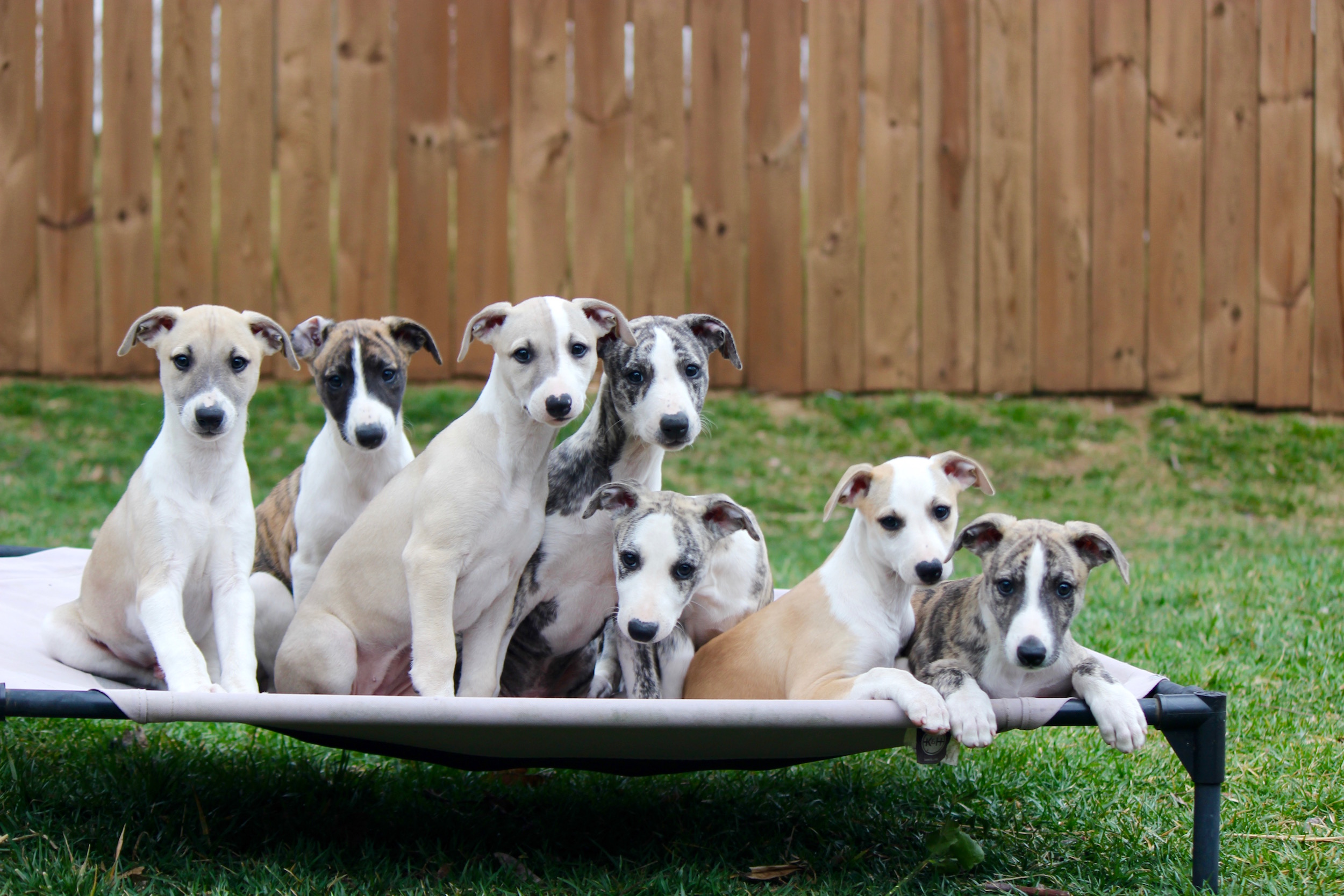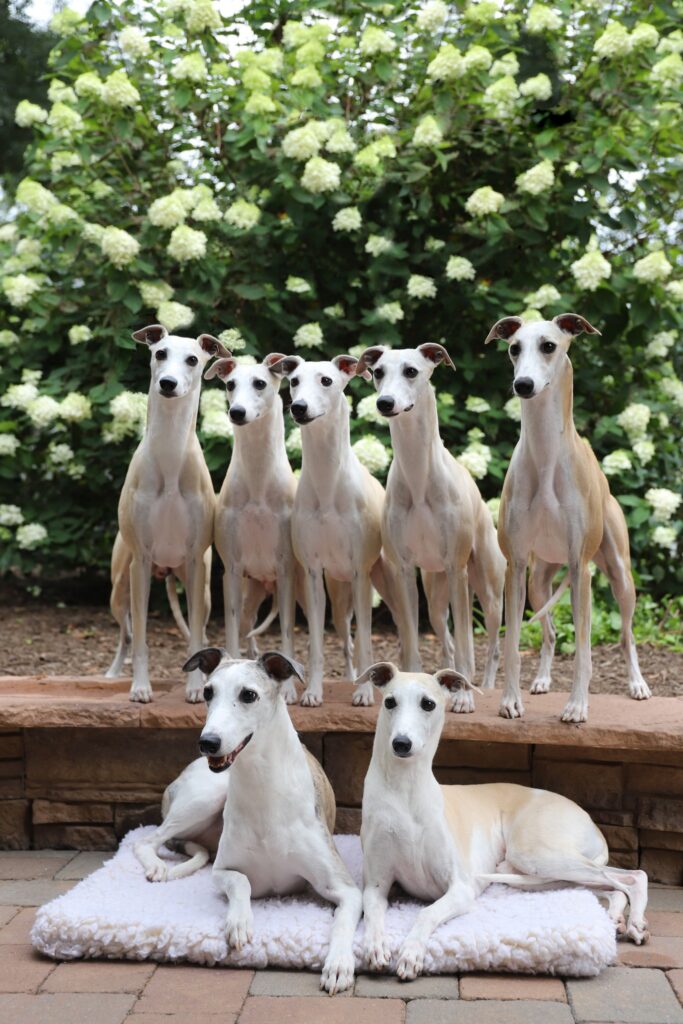 First and foremost, our whippets are most importantly companions and permanent fixtures on the couch.  I strive to produce healthy, versatile, beautiful, athletic Whippets that are enjoyable to live with and sound of mind and body.  I am an active member of the American Whippet Club, an AKC Breeder of Merit and the current Chairperson for the AWC's Award of Versatility Program.
The name 'Kalina' [kuh-LEE-nuh) originates from a combination of the names of the two dogs, Miniature American Shepherds, I grew up with; Kali and Lexi (Nina Alexis).  As a name, it also means 'viburnum' or 'flower', which is more than appropriate for a beautiful, statuesque hound.  
Our dogs, as well those as living with others, are currently involved in conformation, agility, obedience, rally, lure coursing, dock diving, CWA racing, disc sports, scent work and flyball.  Years of thought are put in to each breeding and I prioritize health testing, temperament and sound structure.  
Take a look around our website and feel free to contact me.