GCHB Ableaim Question Me CD RE MX MXJ JC CGC CR OTR CAV ROM
Mimi has an excellent work ethic as well as a shameless brilliance that makes living with her an adventure. She is a 2014 Top Twenty contender with multiple group wins to her credit, in addition to titles in agility, rally, and obedience. She is currently enjoying her retirement on the couch.
Mimi was bred once to GChS Northwind's Round House Kick, earning her a Register of Merit from the American Whippet Club. I cannot thank the Boyds enough for sharing this once in a lifetime girl with a newcomer to the breed.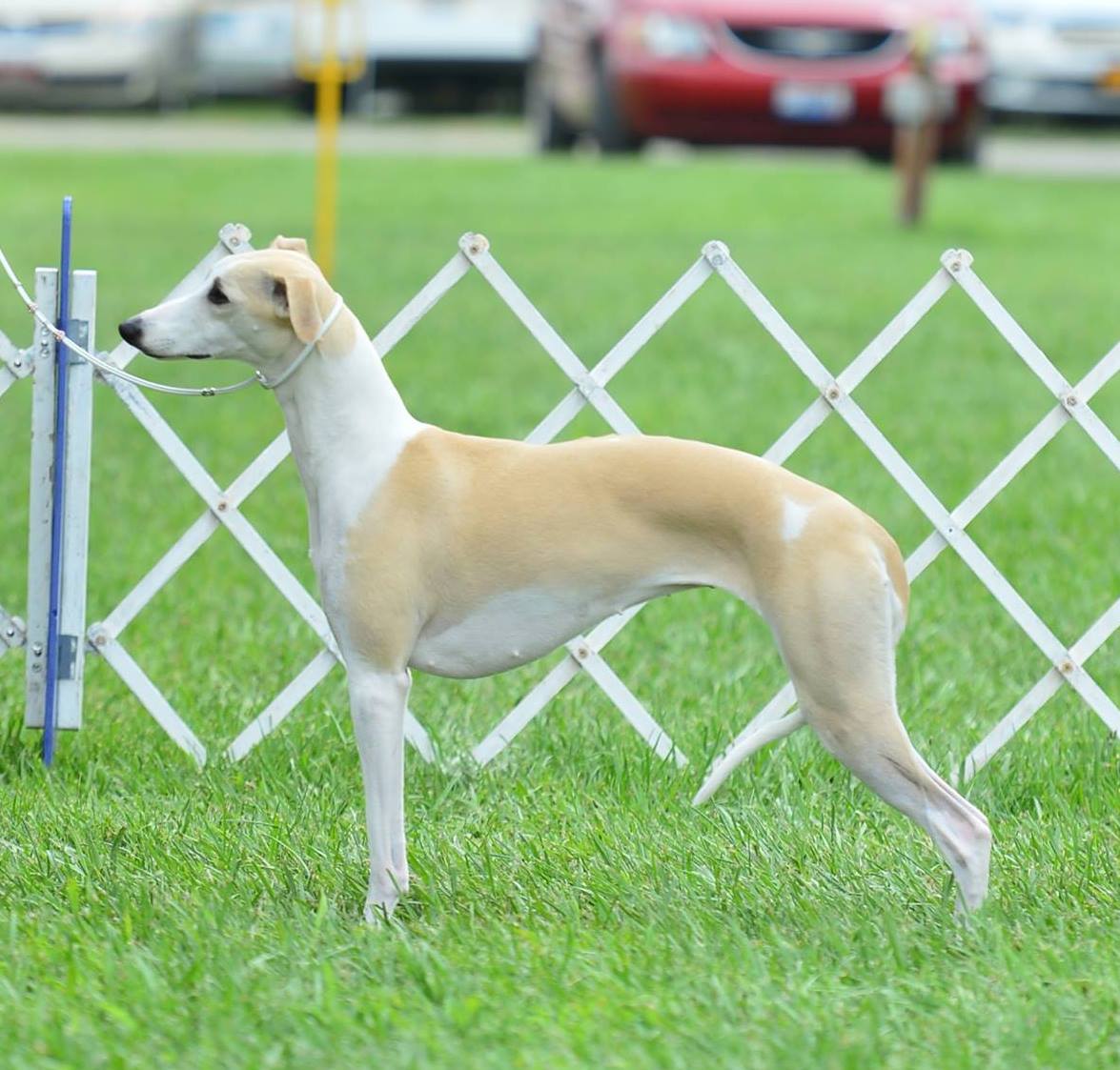 2014
– #15 Breed Ranking
– #17 All Breed Ranking
2016
– AWC Champion Award of  Versatility received
2017
– AWC National Best Brood Bitch (judge Denise Tatro)
2019
–  Hound Show Best in Veteran Sweeps (judge Karen Bowers Lee)
2020
– AWC Register of Merit received
2021
– AWC National Best Extended Generation Brood Bitch (judge Joe Buchanan)
OFA Health Testing
BAER – Normal
Echocardiogram Normal – 2014, 2015, 2017, 2019, 2020
OFA Eyes Normal – 2014, 2015, 2016, 2017, 2018, 2019, 2020