CH Rhode Paved With Gold ROM
X
RBIS MBIF GCHG DC
Kalina Ableaim Hats and Fashions
CD MX LCX NA NAJ DM AM HDN TKI PR CAVX

Ableaim Kalina Cream and Sugar
White bitch with fawn head and off-side spot.  Venti has gone to Ableaim in North Carolina.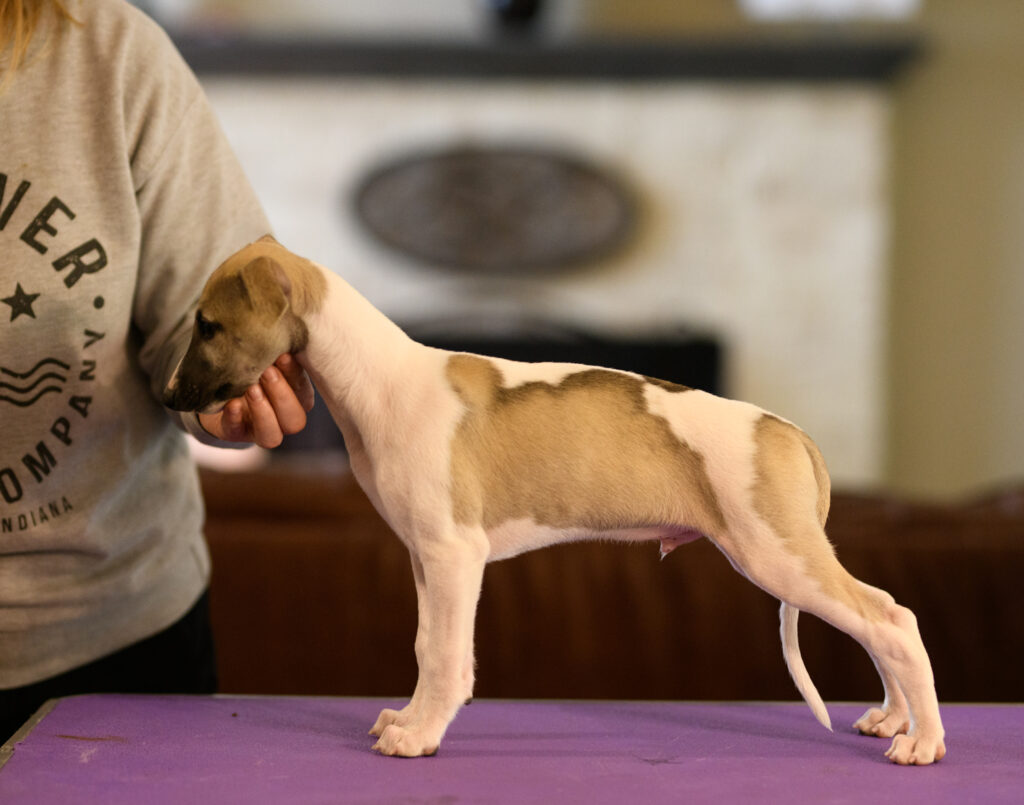 Ableaim Kalina Irish Coffee
Fawn and white particolor male. Angus (formerly Starbucks) has gone to live in Virginia where he's loving life and will get to dabble in Obedience, Rally, and in whatever adventures Jodie can take him on!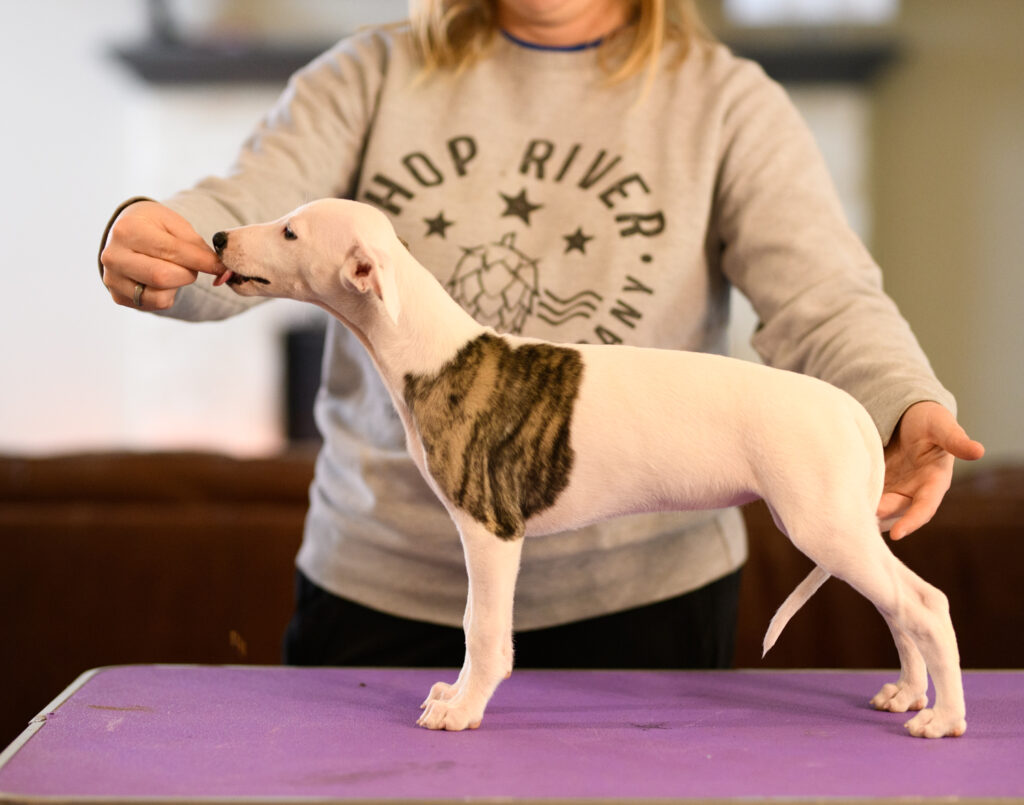 Kalina Ableaim Morning Brew
White and fawn brindle bitch.  Java resides in Ohio with her cousin Kiwi and her new corgi housemates.  Watch for her in the ring and on the field with Summer and Robert!
Kalina Ableaim No Coffee No Talkie
White and fawn brindle split faced male.  Zip (formerly Buzz) has gone to New Jersey where he'll get to do a little bit of everything!  He's already pointed in the ring and generally loves life!
Kalina Ableaim Extra Caffeinated
Irish marked fawn brindle male with show side half collar.  Extra (formerly Dunkin) is staying here at Kalina.
Kalina Ableaim Rise and Shine at Charis
Fawn male with white head and fawn ears.  Brewer now resides in Florida, where he'll be shown and given the opportunity to participate in many different venues!
Ableaim Kalina Mocha Espresso
Fawn brindle bitch with white trim.  Mocha (Moka) has gone to Ohio where she'll be shown and coursed.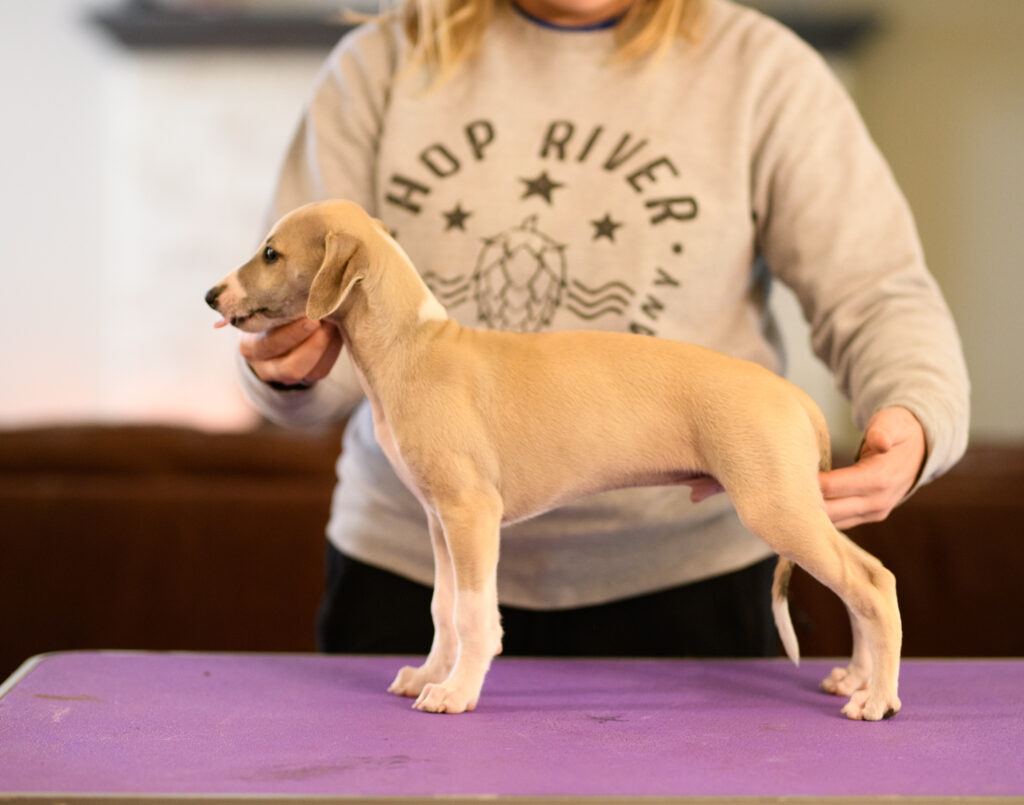 Ableaim Kalina Light And Sweet
Fawn male with white trim and a thin partial off-side collar.  Finnegan (formerly Peets) resides in Florida where he's master of his condo and loving life!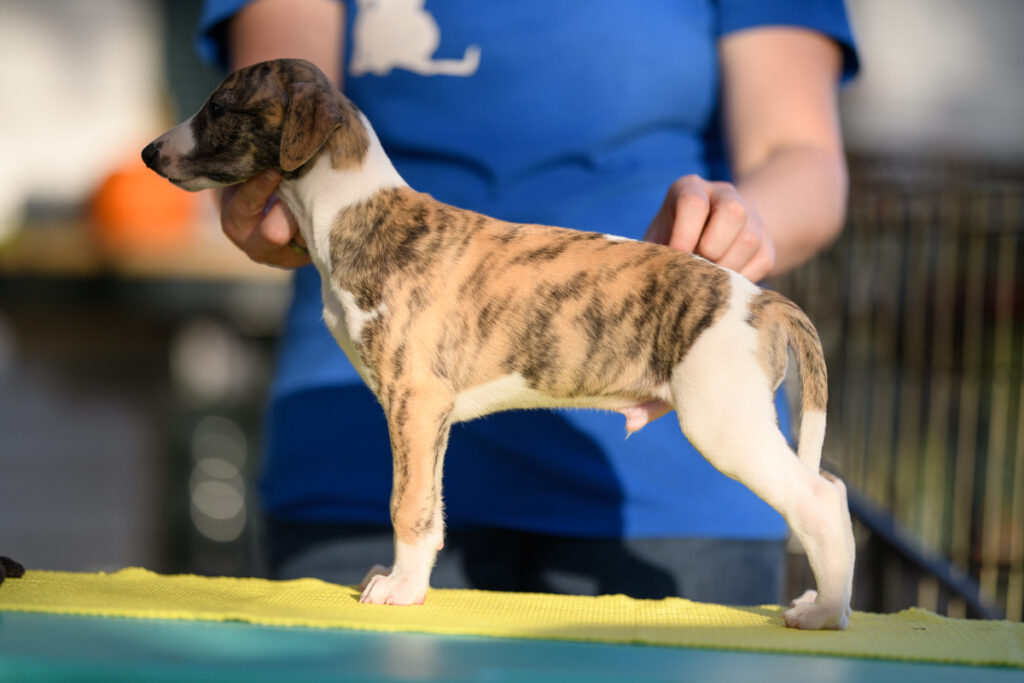 Ableaim Kalina High Octane at Chabeau 
Orange brindle particolor male. Nitro now lives in Georgia where he'll be shown, dock dive, and go lure coursing.